There's nothing more frustrating than being in a legal situation and feeling like your lawyer is not doing his job and advocating for you. You deserve to be paired with and represented by a qualified, efficient, and likable attorney who fights for you with conviction.
Due to the large number of practicing attorneys, it's not uncommon for individuals to begin working with an attorney that they soon find is not the right fit for their legal situation.
If you find yourself in this position, you should never feel obligated to continue working with an attorney you don't think is benefiting you and your fights. If you are unsure what steps to take next, continue reading to learn more about your options or get in touch with Washington Legal Services to speak with a qualified attorney about your situation and win your disputes.
My Lawyer Is Not Fighting For Me, What Should I Do?
At Washington Legal Services, our attorneys have often heard things like this, "my lawyer is not fighting for me, what should I do?" or, "my lawyer is not communicating with me, how do I get them to respond to my messages?".
If you've found yourself saying this, it's time to seriously evaluate your legal situation and how your lawyer handles your case.
Here are four steps you can take if you've found yourself wondering, "what can I do if my attorney is not doing his job?":
Revisit your legal services contract and look into the fine print.
Speak with another attorney about the problematic behavior of your lawyer.
With the assistance of a new attorney, write a letter of termination to your old lawyer.
Always follow your new attorney's advice in all matters relating to the termination of your previous lawyer, as there can potentially arise legal complications.
Keep in mind that if the outcome of your case is at stake, it's paramount that you take back control by speaking with another attorney about matters. Your future finances and/or health should never be made to suffer due to an inept, unprofessional lawyer.
Rather than watch your situation get sabotaged, get the help that you deserve and need by speaking with a seasoned attorney about your case and legal options moving forward.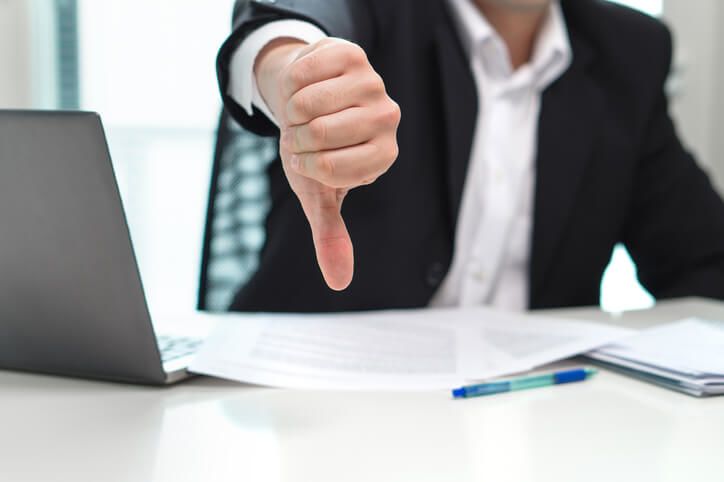 7 Telltale Signs of a Bad Lawyer
If this is your first time working with a lawyer, you may find yourself questioning whether or not your experience is normal. If your lawyer is making you uncomfortable or anxious, these are all red flags that deserve consideration.
Here are seven things that bad lawyers are.
Poor communicators. Bad attorneys may ignore your calls or emails and lack the necessary communication skills to have a productive working relationship.
Elusive about billing. Another telltale sign of a bad lawyer is that they will be elusive about billing and costs.
Lacking confidence. Attorneys have to go through intensive training and education prior to practicing law. If your lawyer lacks confidence, this could indicate that they don't trust their skills — which isn't a very good indicator of their likelihood of success.
Unprofessional. This may not be obvious but can present itself in the little details. If your attorney is often late, bad at communicating, disorganized, or disregards when you voice concerns, this shows a lack of professionalism.
Poor listeners. Good attorneys are excellent at listening to the details and concerns of their clients. If your attorney interrupts you often or doesn't show active listening, this is an indication that they are not a good lawyer.
Lacking compassion. Every good lawyer knows how to exercise some level of compassion for the plight of their clients. Seasoned lawyers know how to exercise empathy without letting it cloud their judgment in any way. Bad attorneys often show a lack of caring for their clients, which can be frustrating and is a definite red flag.
Unorganized. It takes attention to detail and intense organization to be a good attorney, so if your attorney lacks these characteristics, it is a sign of a bad lawyer.
7 Things a Good Lawyer Does
In contrast to how a bad lawyer carries themselves, a good lawyer will always have certain attributes to speak for their character.
Seven things you can expect from a good lawyer include:
Straight-forward communication. When you partner with a reliable attorney, you can expect that you would not be hit with hidden fees or suffer from poor communication.
Timeliness. Whereas a bad lawyer drags their feet, a good attorney prioritizes timeliness and ensures that you reach the fastest resolution for your case.
Professionalism. A good attorney will treat you and your case professionally. They would not treat details negligently or carelessly.
Client-focused attitude. A good lawyer makes your case about you and your recovery — not about themselves.
Active listening. Good lawyers always exercise keen, empathetic listening skills. They show you that your case is essential and that the outcome matters.
Respectful attitude. A good attorney should portray a respectful attitude, respecting your opinions, experiences, and wishes for your case's legal outcome.
A successful track record. Another thing that accompanies good attorneys is a track record of successes — not failures. A good lawyer will have glowing testimonials on their website and a history of satisfied clients.
What To Do If Your Lawyer Isn't Doing His Job
If you are struggling to make your lawyer fulfill your needs and feel like your case isn't heading towards a favorable outcome, it's time to do what's best for you and enlist the help of a seasoned attorney.
Here at Washington Legal Services, we represent highly skilled attorneys with expertise in a wide range of legal fields. So whether you need a traffic lawyer, family law attorney, a specialist in insurance law, or a personal injury lawyer, our attorneys can help.
To schedule your first consultation with our firm, get in touch with Washington Legal Services today.